Superyacht Cup Palma
The whole crew arrived in Palma refreshed and ready for round 2. The forecast for the week was light, but the bay of Palma rarely doesn't produce something of a sea breeze.
The courses set by Real Club Nautico Palma were less taxing on the navigator and tactician, with less islands to avoid and negotiate, and Race 1 we came out of the blocks cleanly, sailing well, hoisting and dropping our spinnaker neatly. Racing in 10-12 knots of breeze in warm sunshine always feels good, but knowing you've done your best on the water makes it all the better. Crossing the line we felt we had done OK. We feelings were justified with the boats first 2nd place finish.
Race 2 felt slightly more processional with less tactics at play and long reaching legs, not allowing us to show our quality in the corners that we have practised so much. The wickedly fast Southern Wind 'Koboko Dos' managed to get there nose ahead early on and pulled out a substantial lead once sailing in clean air. The battle for 2nd was much closer with us and Tempus Fugit on the water, we managed to pull ahead despite Tempus Fugit making use of her Code Zero on the reaching legs. In the end only 20 seconds on corrected time separated us, but we had to settle for a respectable 3rd.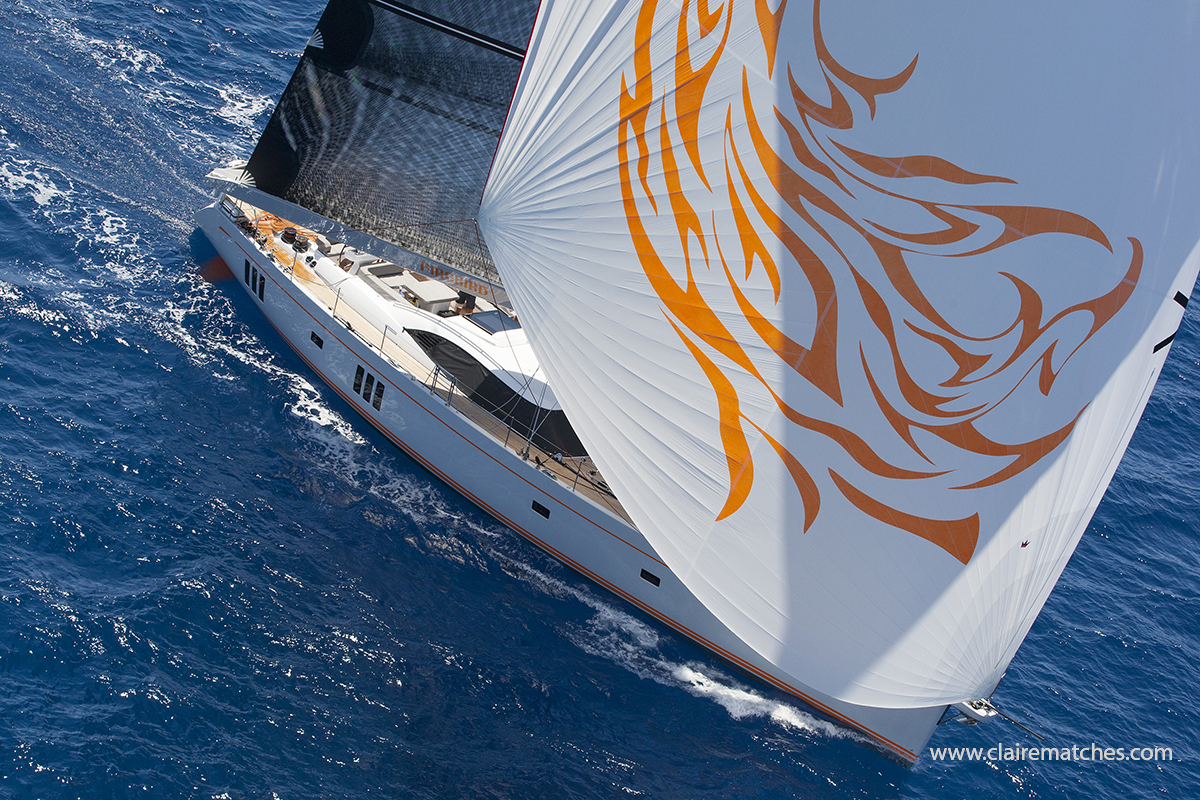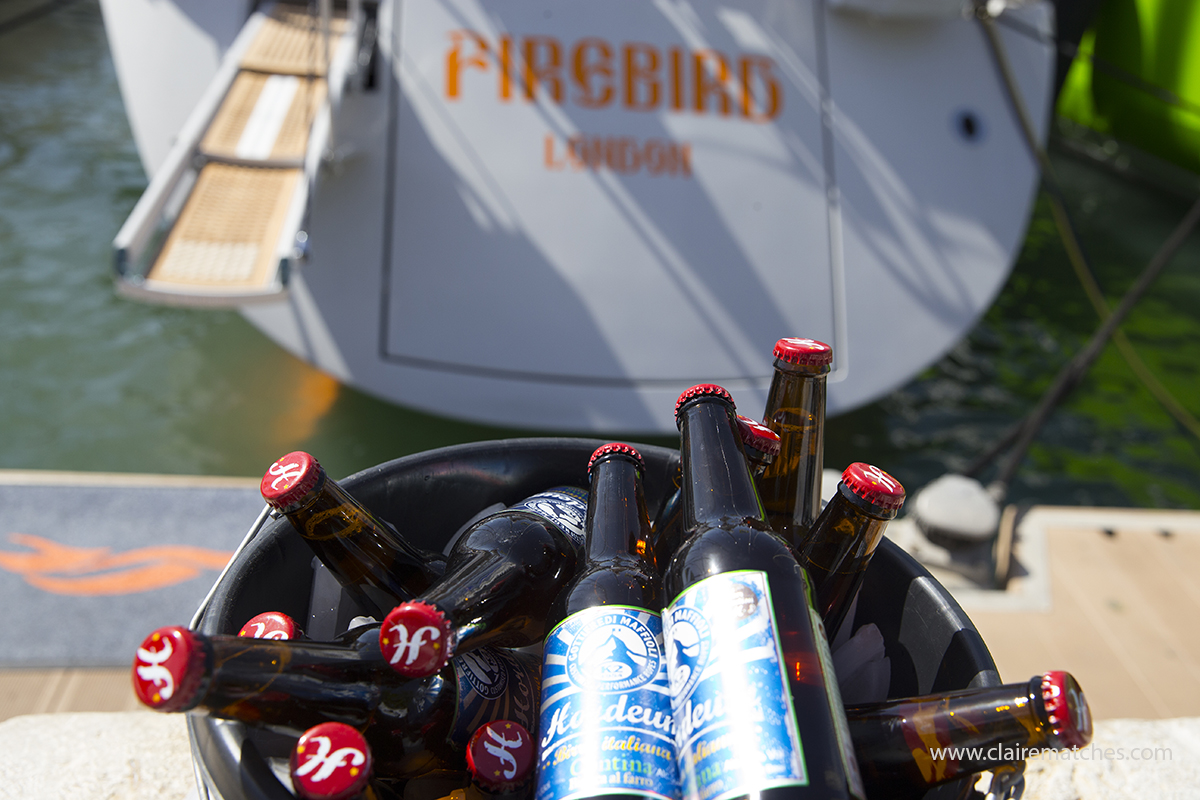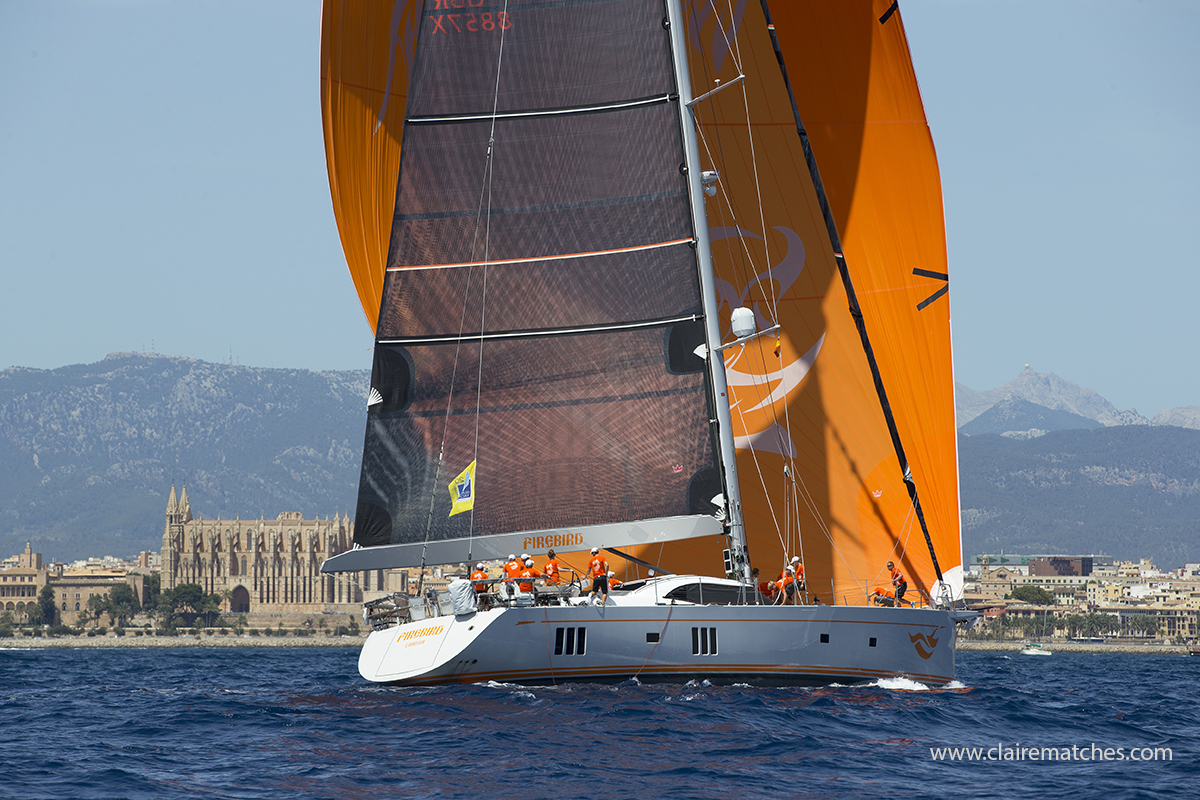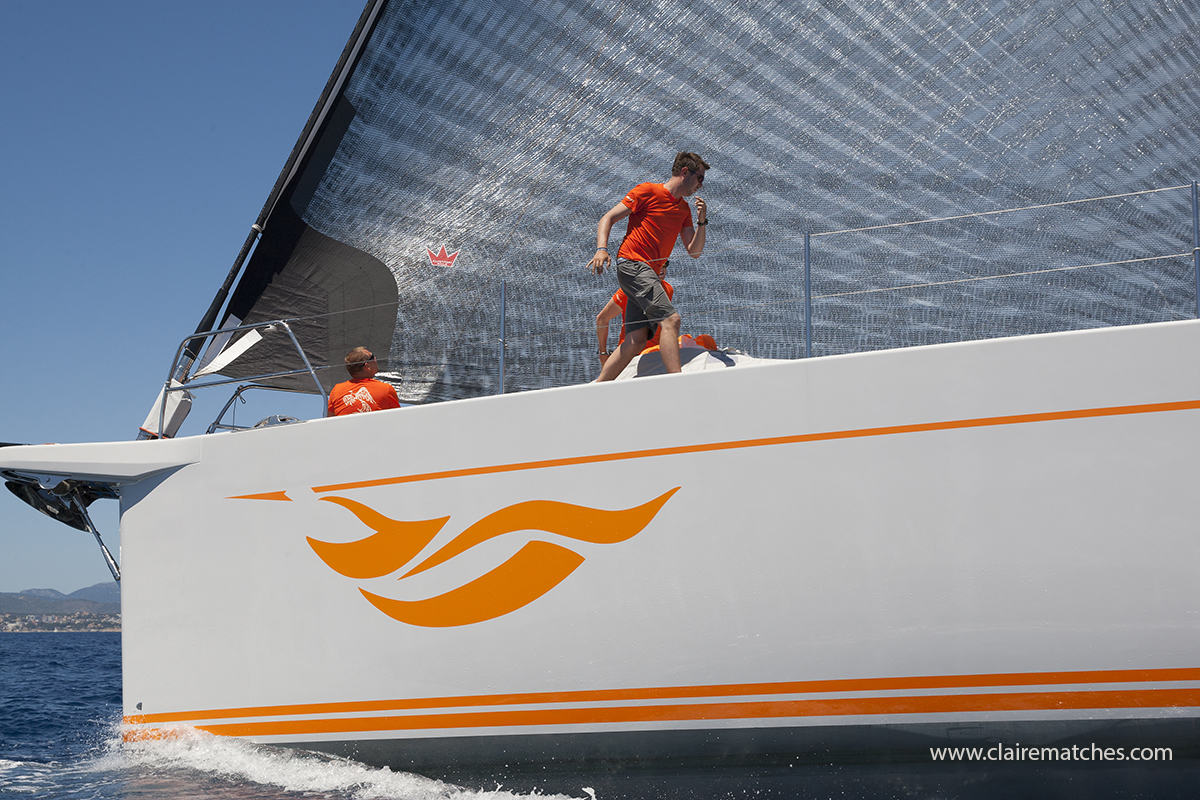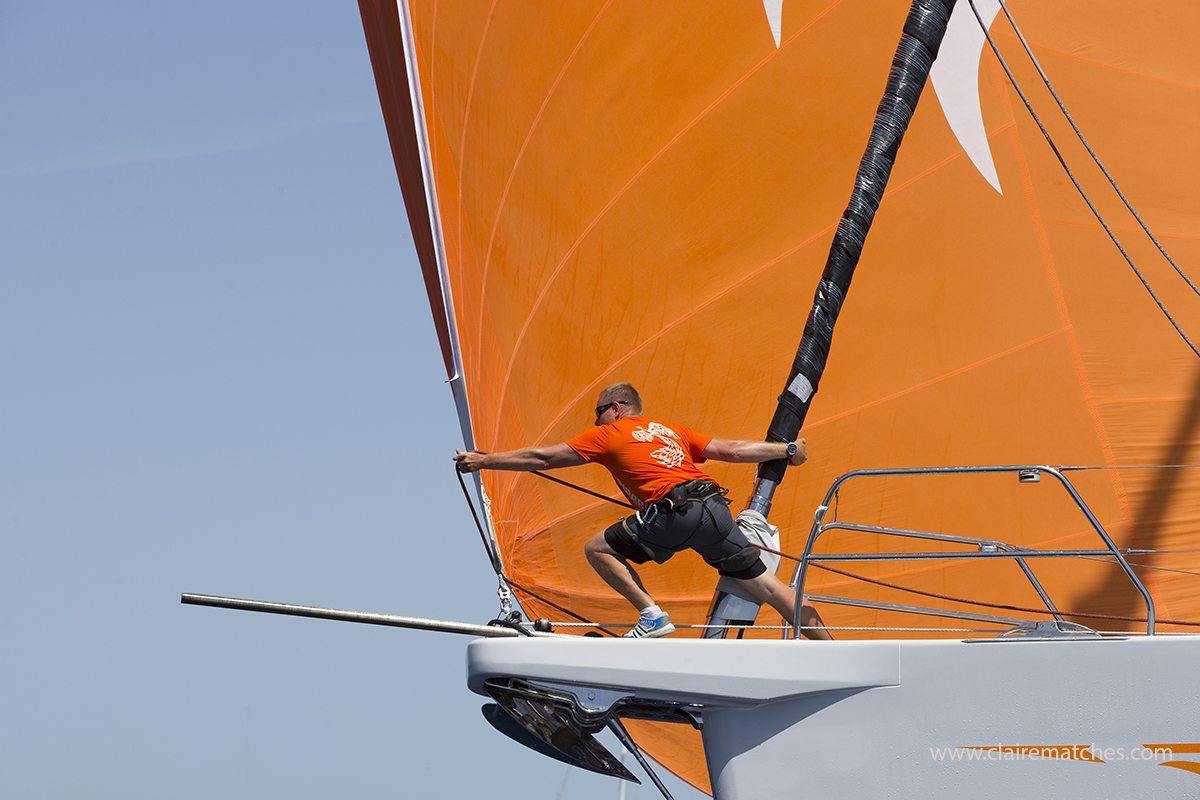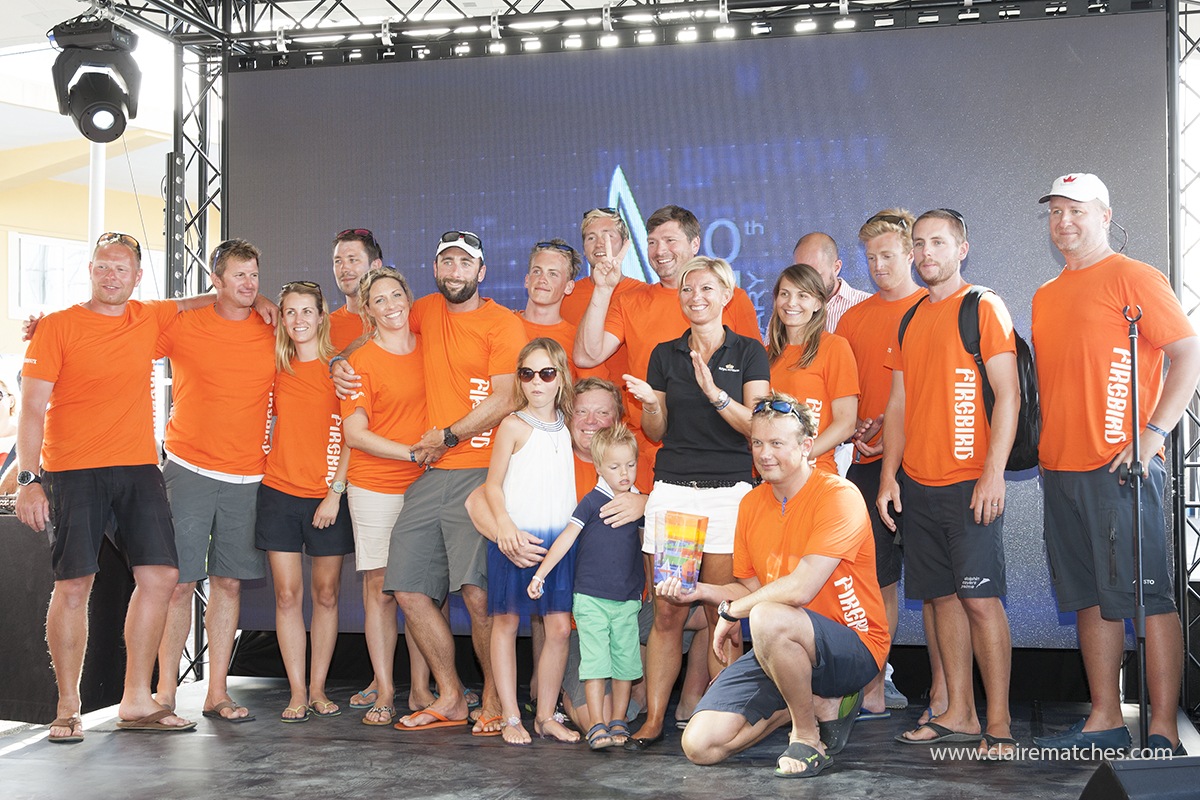 The final race promised slightly more wind, and at moments delivered. An upwind followed by another tight reach left us with a close spinnaker reach gybing on to a downwind to the finish. Fate was not quite on our side as on the reach the wind kept sneaking left meaning the angle would be too hot for the kite on the next leg. Another reach then. Tempus Fugit went for the Code Zero once again in an attempt to catch us, we had to make our last hoist of the regatta a good one. Rounding the mark, all went more or less to plan, but Tempus were hot on our heels. We came through the line powered up on our A2 to take another 2nd place on corrected time.
In the overall standings we took 2nd in Class, which was awarded to us by Britta Bunkenburg of Royal Huisman. A fantastic second event for the team, and a job well done.